About the Imaging Supplies Coalition
We are an organization dedicated to educating, empowering and protecting consumers to combat counterfeiting and fraud in the imaging supplies industry.
The Imaging Supplies Coalition (ISC) is a non-profit trade association comprised of original equipment manufacturers (OMs) of consumable imaging supplies (ribbons, toner, inks, cartridges, etc.) and equipment that have joined together to protect their customers by combating illegal activities in the Imaging Supplies Industry.
Coalition members include Brother International Corporation, Canon U.S.A., Inc., Epson America Inc., HP, Inc., Lexmark International, Inc., and Xerox Corporation.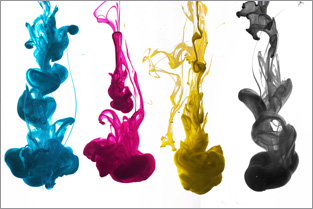 Our Mission
The mission of the ISC is to protect our members' customers from misrepresented products and services by seeking the worldwide protection of intellectual property and related assets of the Imaging Supplies Industry's distributors, suppliers, and manufacturers.
This is accomplished by training and education in counterfeit product identification, methods of product security, techniques for avoiding telemarketing and e-commerce fraud, and by promoting laws and their enforcement.
ISC Programs
Since its inception in 1994, the ISC has accomplished a great deal in combating counterfeiting and fraud and has established itself as an international force in the Imaging Supplies Industry as well as a leading organization in Intellectual Property protection.
From engineering a unique, highly efficient product authentication program and publishing hundreds of articles on counterfeit-related topics to working with U.S. Customs Strategic Advisory Council, the ISC has and continues to generate unprecedented results in combating industry fraud. View all ISC programs here.