Key Telemarketing Scam Tactics
Telemarketing scams are becoming more widespread worldwide, however, you can help stop it! Review the commonly used tactics below to prevent yourself from becoming the victim of a telephone con artist.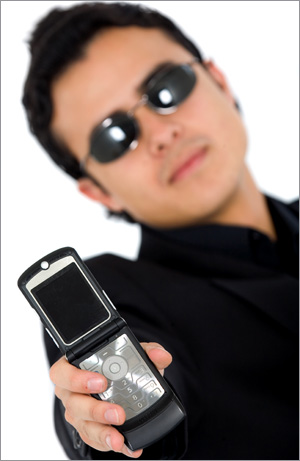 Brush-Off Scam
If an organization complains that they didn't order the merchandise or that the price is too high, the scam artist will either
Bully—state that they have a recording of acceptance or that they can take you to court;

Negotiating—seller agrees to accept a lower price;
Charging for returned merchandise—seller claims to charge a restocking fee for returning goods.
Pretender Scam
Caller pretends to be your regular supplier or in some cases, the manufacturer and falsely claims that prices are going up or other tactics of sale due to surplus, etc.
Invoice Collection Scam
These scam artists will send as many invoices as it takes to get your money with invoices often stamped with "Past Due". They will in some cases resort to bogus collection agencies and threats of legal action.
Gift Horse Scam
Caller tricks an employee into accepting a gift - a free promotional item—with a passing reference to identify merchandise used and will send overpriced, unordered merchandise, followed by an invoice with the employees name. They hope that your organization will think that they have to play as a result of your blunder.
Phony Invoice Scam
Caller gets an employees name and address so that your organization can be shipped and billed for unordered goods or services.